Test Operations
In our in-house test floor in Nördlingen we are able to perform all electrical and optoelectronic tests with modern testing equipment, and as needed also mechanical and environmental tests. We test your chip under grey room conditions up to clean room conditions of class 6 (1000 particles/cubic feet) prior to assembly in the end product.
Wafer testing from 6 to 12 inch
Component testing on packages for example QFN, TSSOP, CSP & PLCC
End-of-line testing
Burn-in
Screening
Production testing -40C - +125
Optoelectronic testing: We carry out production and selection tests on image sensors, LEDs, laser diodes and fiber optic components. We provide the following services:
Characterization of optical, thermical and electrical elements:

Testing of specified parameters
Selection of LEDs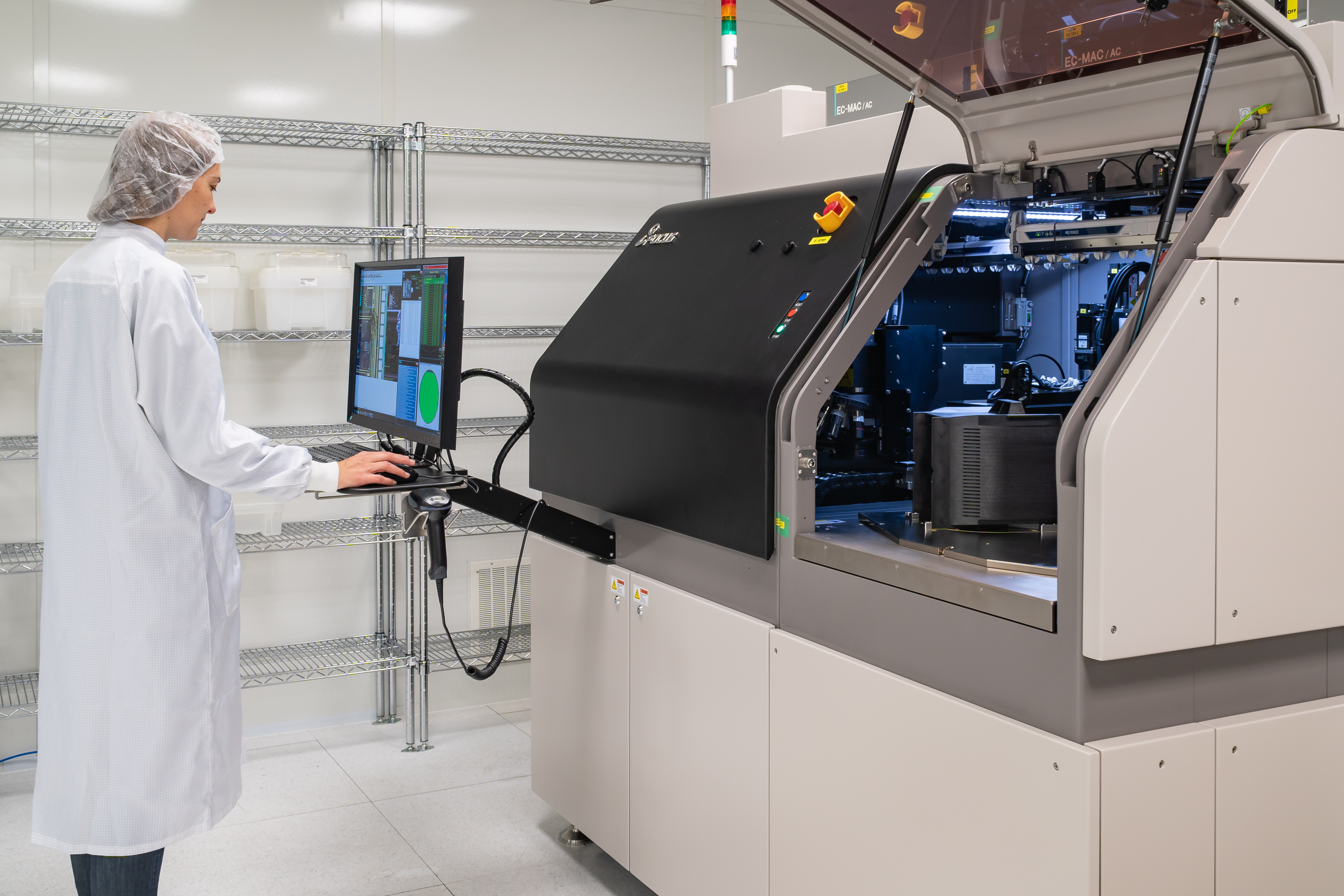 Test Engineering
Our experienced engineers develop individual test programs for optimal and efficient testing and adapting of your chips or optoelectronic components such as image sensors, photodiodes or opto ASICs. We support you from the first ideal until the delivery of serial parts with following services:
Development of test concepts
Development of test software and hardware for ATE
Wafer testing from 6 to 12 inch
Final test: gravity and pick-and-place handlers
Characterisations
Test program conversion
Test data evaluation and modification and optimisation of test solutions, especially test time reduction
Development electrical test for qualification and failure analysis
Mixed-signal converting
Converting of analog and digital as well as high frequency devices
If we can assist you with our test engineering service, please contact us.
Device Programming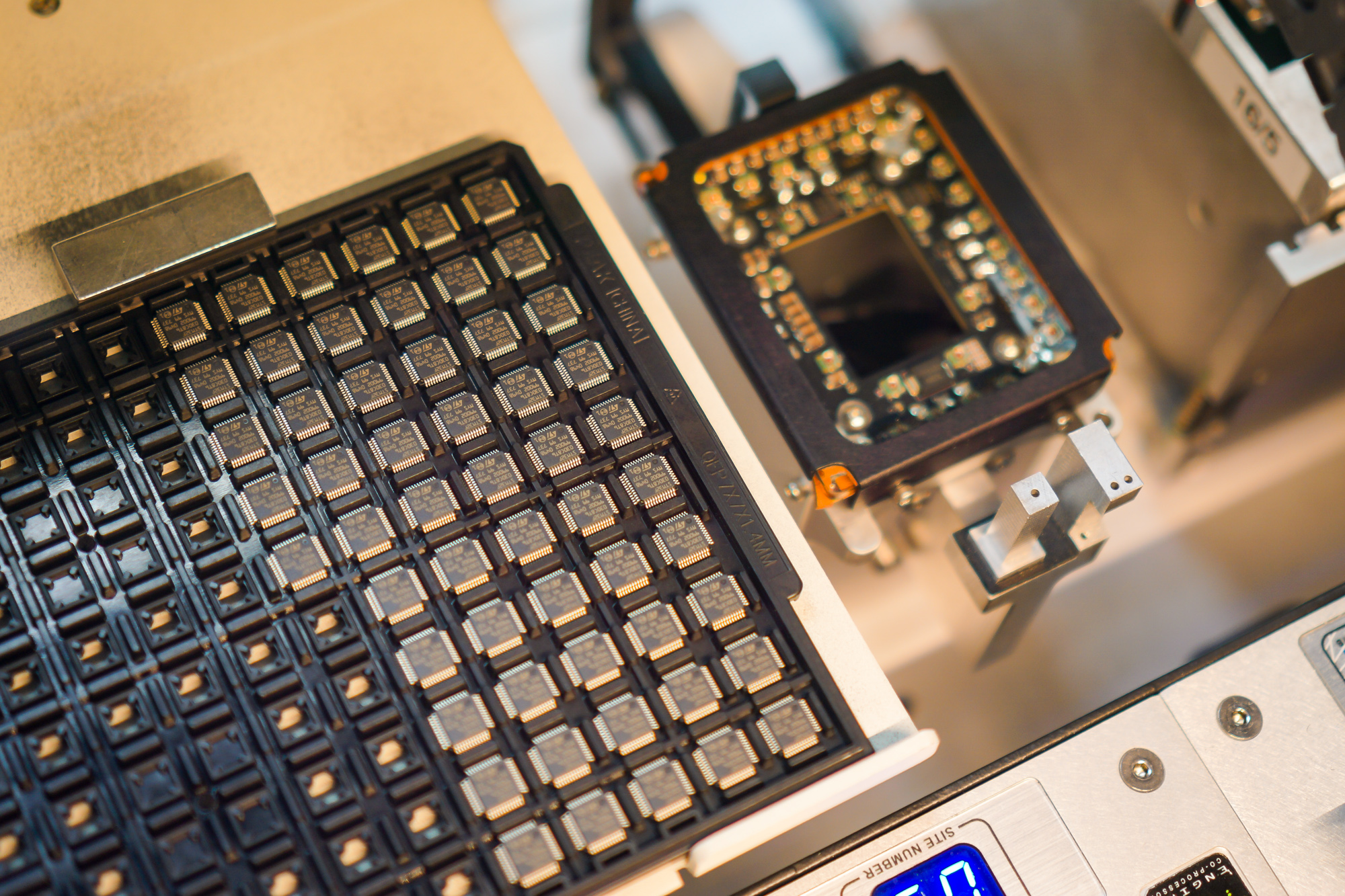 By using modern handling systems we can customize your components according to your requirements. Programming with fully automatic machines is possible up to 16 devices simultaneously. Laser marking and tape and reel can be carried out in parallel in one work step – a cost-effective solution. We offer our programming service for a variety of different packages and for all programmable logic circuits, including Flash, One Time Programmables - OTP devices, Erasable Programmable Ready Only Memory (Eproms) or µControllers with memory.