RoodMicrotec intensifies focus on IT security

Optimal information security is an essential element of quality and risk management in a company. It minimizes internal and external risks, promotes the digitization process, and the smooth and high-quality performance of our activities is ensured. With the successfully completed ITQ-Basisprüfung, we had our IT systems and processes examined to identify possible exploitable vulnerabilities as well as potential for improvement in order to keep them at the highest possible standard..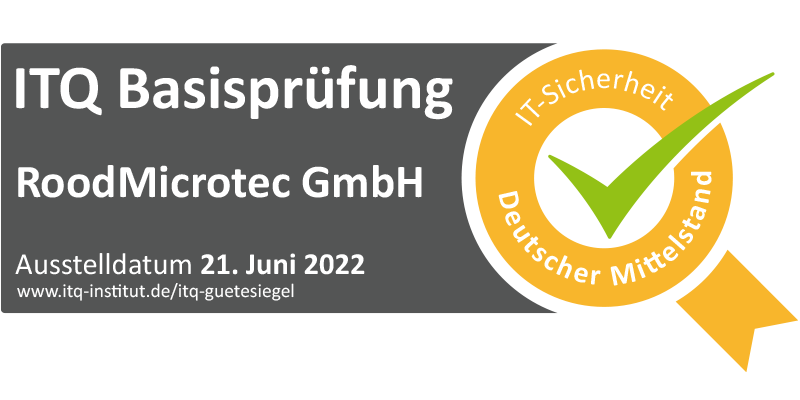 RoodMicrotec commits to high­est quality stand­ards
RoodMicrotec is commited to deliver highest quality and the best accomplishment of your order. We discharge highest quality standards as RoodMicrotec is certified according to DIN EN ISO 9001:2015 and VDA6.2. The test laboratories are accredited according to DIN EN ISO/IEC 17025:2018 by the accreditation body DAkkS. The accreditation is valid only for the scope listed in the annex of the accreditation certificates D-PL-12120-01-01 and D-PL-12120-01-02.